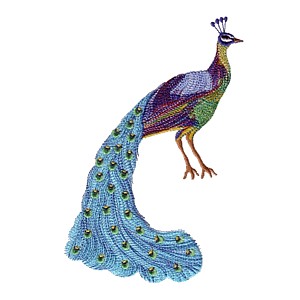 Design will fit the 5" by 7" hoop.

Please click on the image for a larger view of the actual stitched design.
The peacock bird design for variegated thread is US$ 24.95
Please choose PayPal or a credit card payment below.
More designs for variegated threads - please click on the images below:
© Copyright 2007 Needle Passion Embroidery Limited
All Rights Reserved.