Est. 1999
Needle Passion Embroidery
Machine Embroidery Designs
Seashells Pack for Variegated Thread
This is a totally unique collection!
These seashells have been especially designed to be stitched with multi colored (=variegated) threads - yes, those ones that are so tempting to buy, but then rarely get used. Most good sewing stores carry them - any brand will work!
Here's your chance to let them S H I N E !

SeaS1
Size (W x H): 62 x 66mm
Stitches: 6103


SeaS2
Size (W x H): 72 x 46mm
Stitches: 4790


SeaS3
Size (W x H): 75 x 67mm
Stitches: 4166


SeaS4
Size (W x H): 60 x 73mm
Stitches: 6438


SeaS5
Size (W x H): 68 x 64mm
Stitches: 7305


SeaS6
Size (W x H): 75 x 83mm
Stitches: 7371


SeaS7
Size (W x H): 77 x 67mm
Stitches: 4726


SeaS8
Size (W x H): 90 x 51mm
Stitches: 6646


SeaS9
Size (W x H): 47 x 65mm
Stitches: 5215


SeaS10
Size (W x H): 64 x 50mm
Stitches: 5497


SeaS11
Size (W x H): 75 x 73mm
Stitches: 6666


SeaS12
Size (W x H): 84 x 59mm
Stitches: 5315


SeaS13
Size (W x H): 60 x 60mm
Stitches: 5564


SeaS14
Size (W x H): 45 x 86mm
Stitches: 3871


SeaS15
Size (W x H): 73 x 49mm
Stitches: 5556
Seashells Pack for Variegated Thread
US$ 29.95
You'll get 20 designs in ART, DST, HUS, JEF & PES formats
Especially designed for multicolor variegated embroidery threads
Instant download
Designs fit in the 4" by 4" (100mm by 100mm) hoops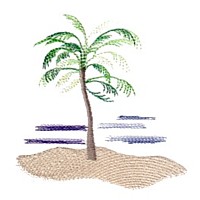 Free sample machine embroidery design to download here
More designs for variegated threads - please click on the images below!
Color charts for the variegated threads we used can be found here!
© Copyright 2010 Needle Passion Embroidery Limited
All Rights Reserved.