Snowflake21S
Size (W x H): 44 x 49mm
Stitches: 1379

Snowflake22S
Size (W x H): 44 x 51mm
Stitches: 793

Snowflake23S
Size (W x H): 44 x 51mm
Stitches: 977

Snowflake24S
Size (W x H): 50 x 45mm
Stitches: 2116

Snowflake25S
Size (W x H): 44 x 51mm
Stitches: 2594

Snowflake26S
Size (W x H): 51 x 49mm
Stitches: 1757

Snowflake27S
Size (W x H): 44 x 50mm
Stitches: 2599

Snowflake28S
Size (W x H): 45 x 51mm
Stitches: 2598

Snowflake29
Size (W x H): 52 x 60mm
Stitches: 2501

Snowflake30S
Size (W x H): 43 x 50mm
Stitches: 1043

SnowSwirl1
Size (W x H): 36 x 34mm
Stitches: 316

SnowSwirl2
Size (W x H): 38 x 42mm
Stitches: 325

SnowSwirl3
Size (W x H): 26 x 38mm
Stitches: 259

SnowSwirl4
Size (W x H): 88 x 24mm
Stitches: 594

SnowSwirl6
Size (W x H): 31 x 63mm
Stitches: 267

The Snowflakes Pack #3
US$ 29.95
You'll get 15 designs in ART, DST, HUS, JEF & PES formats
Instant download

Designs fit the 4" by 4" (100mm by 100mm) hoops.
Please note that these are outline type of designs - the fabric will show through.
Free Sample Design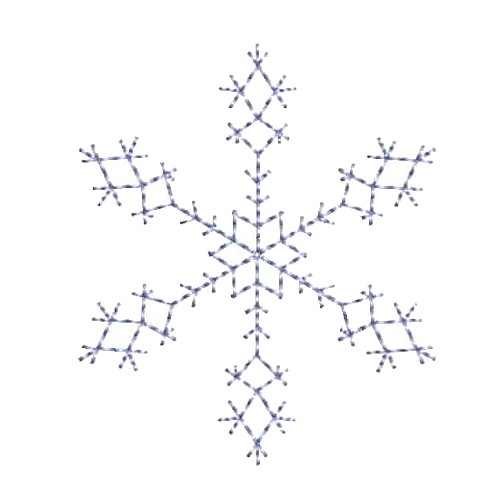 Inspiration!
Create amazing snowflake embroidery scenes by combining designs from this design pack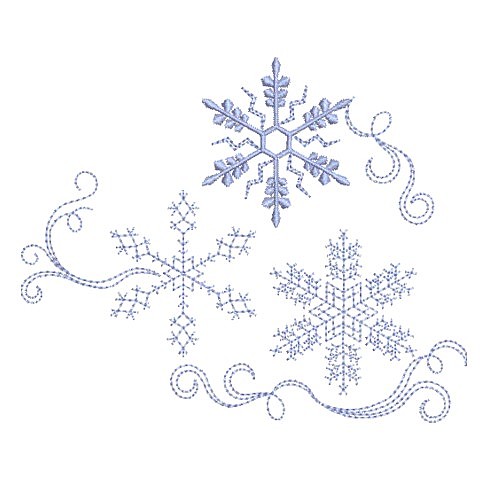 © Copyright 2007 Needle Passion Embroidery Limited
All Rights Reserved.