Needle Passion Embroidery Limited (NPE Ltd) presents
The Splendor machine embroidery alphabet #1 (left-hand side letters)
Vintage monogram letters - Machine Embroidery Designs
This pack includes 26 stand alone letters.
The letters can also be combined with
the Splendor Alphabet #2 (right-hand side letters)
and the Large Splendor Alphabet (large centre letters)
to create stunning vintage look-alike monograms.
The letters are approximately 3.1" or 80mm high, but the individual the size will vary slightly due to the scrolls & dots and to enable the letters to be combined. However, all letters will fit within the 4" embroidery area.
These will never go out of fashion!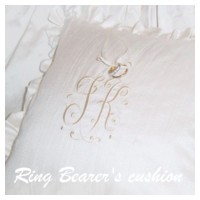 The Splendor machine embroidery alphabet #1(left-hand side letters )is US$39.95
Please choose the format - click on the buttons below to make a PayPal or credit card payment.

Download your free machine embroidery sample letter - please click here!

© Copyright 2007 Needle Passion Embroidery Limited
All Rights Reserved.